Sebagai bagian dari kehidupan ber-Kendo, Shinai sebagai senjata kita, adalah peralatan yang paling penting. Karenanya sangat penting bagi kita untuk merawat shinai dengan benar. Anda bisa mendownload panduan detail tentang perawatan Shinai di sini. Dalam artikel ini hanya akan membagikan sedikit tips bagi anda yang masih baru mempunyai Shinai.
Ketika anda baru saja membeli shinai (baru), anda perlu membongkarnya dan mempersiapkannya sebelum dipakai berlatih. Lihat panduan untuk cara membongkar Shinai, kemudian oles bambu dari shinai dengan minyak (bisa minyak sayur, baby oil, minyak zaitun dll). Tujuannya adalah membuat bambu shinai lebih lembab (tidak kering) dan tidak mudah retak. Setelah itu pasang kembali shinai. Kalau anda merasa kesulitan, bisa minta pendampingan / bantuan senior.
Untuk menjaga shinai supaya layak pakai, selalu periksa sebelum dan sesudah berlatih. Pastikan tidak ada retakan / splinters. Ketika ada splinter terlihat, potong dan haluskan area yang terdampak. Cek manual untuk lebih jelas. Retakan / splinters sangat berbahaya, baik untuk kita maupun lawan/teman latihan kita.
Periksa tsuru / tali shinai secara berkala. Pastikan tidak terlalu kencang. Kalau terlalu kencang, hal ini akan membuat ujung shinai bengkok. Fungsi Tsuru adalah untuk menjaga agar sakigawa (kulit di ujung shinai) dan tsukagawa (kulit lapisan pegangan shinai) tidak bergerak / bergeser.
Selalu cek Sakigawa (kulit pelapis ujung shinai), pastikan tidak berlubang. Kalau berlubang berarti susah waktunya diganti, atau bisa berbahaya bagi lawan/teman latihan kita.
Selalu cek tsuru / tali. Kalau terlihat mau putus, segera ganti dengan yang baru.
Perlu diperhatikan bahwa cuaca di Indonesia berbeda dengan negara asal shinai dibuat. Cuara panas dan kering sangat berpengaruh kepada kekuatan dan lama umur shinai.
Selalu periksa shinai sebelum dan sesudah latihan, dan pastikan shinai layak pakai dan aman untuk berlatih. Kondisi shinai yang tidak layak sangat berbahaya bagi kita maupun lawan / teman latihan kita.
english below
As part of "living" kendo, the shinai as your weapon is the most important part of you equipment. It is therefore very important that you maintain your shinai properly. You can find a kendo manual at google.com for download so the items listed below will be general. Or check this site, or you can take a look at the picture above.
1) When you receive a new shinai you will need to take it apart and prepare you shinai for use. This requires disassembling your shinai as shown in the manual, oiling your shinai, and reassembling it for use.
2) To keep your shinai in good usable condition you should always check for splinters or other damage to the bamboo. If you find any, you should immediately cut off any splinters and then sand down the affected area. Small splinters can get into the eye and cause a lot of trouble. Afterwards, you may wish to wax the shinai.
3) Check the shinai strings (tsuru) frequently to make sure that it is taught not tight. If you tie the tsuru too tight, the tip of the shinai will bend upwards. The tsuru only needs to be tight enough to keep the leather tip (sakigawa) and grip (tsukagawa) from moving.
4) Check the condition of the sakigawa (leather tip). There should be no holes in it.
5) If the tsuru becomes frayed (looks like it will break) it is time to change it.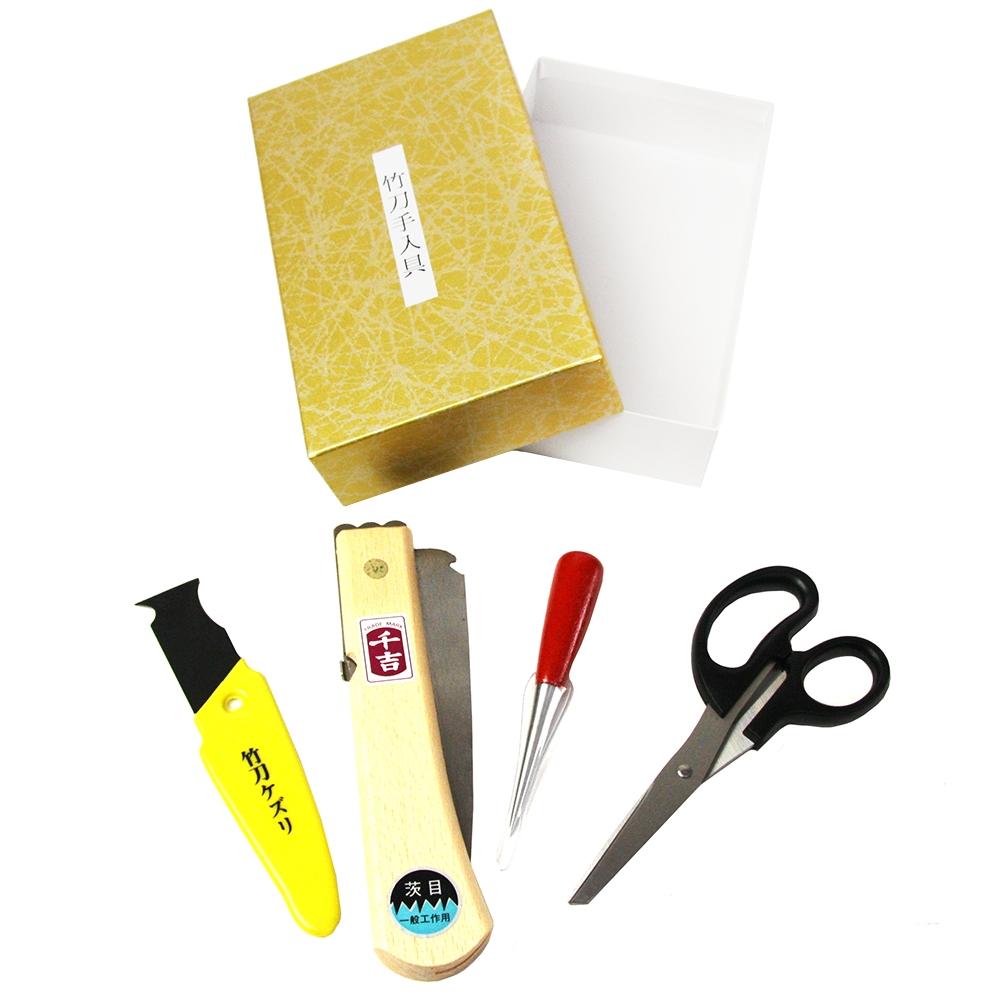 Keep in mind that the weather conditions in the country where the shinai was made can vary greatly with the more humid conditions in Indonesia. Weather does affect your shinai so proper preparation and maintenance will go a long way to ensuring that your shinai is safe to use and that it will last longer than if completely untreated.
Everyone please check your shinai after every keiko and shiai. Too many of you are being careless and not paying attention to cracks. Remember, improper care leads to injuries.
credit: a kendo senpai from proboards.com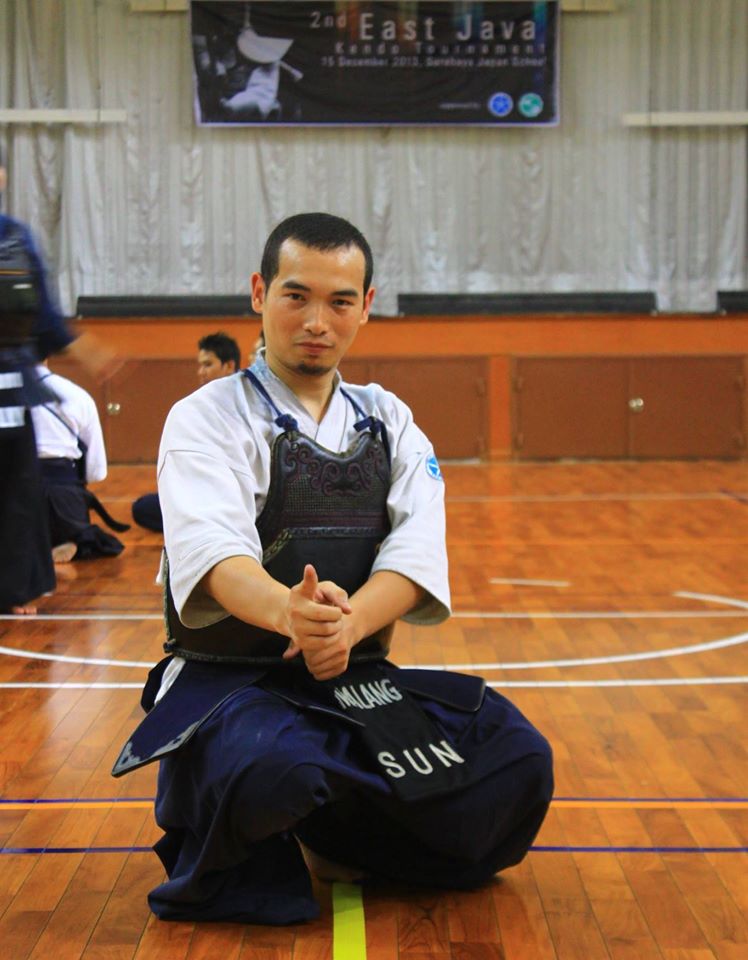 Kendoka, Malang, Jawa Timur, Indonesia